Welcome to Telebyte NW WebMail!
We are now offering a new Web Based email client for you to use.
Please select one of the listed email programs below to access your email at Telebyte NW.
OR
Wait 15 seconds to be taken to the new Web Based Email program (RoundCube).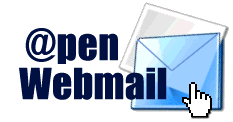 The original Web Based Email Program
at Telebyte NW
This Webmail Program was originally scheduled to be taken offline on March 1, 2017, and was extended to October 1, 2017.
It is now officially no longer supported and no longer accessible.


The New Web Based Email Program
at Telebyte NW